Tier II Chemical Inventory Reporting
Facilities covered by Emergency Planning and Community Right-to-Know Act (EPCRA) requirements must submit an Emergency and Hazardous Chemical Inventory Form to the Local Emergency Planning Committee (LEPC), the State Emergency Response Commission (SERC), and the local fire department annually. Most States require the Tier II form.
Tier II Online reporting is a service from JADA Productions allowing companies to easily report chemical inventory via an easy-to-use, website application.
You provide us the specifications and we'll setup a custom online solution for you. We can even import your existing Tier 2 database so companies can quickly pull up their existing data.
Request Information or Submit RFP
Spill Reporting Online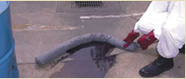 We also provide Spill Reporting Online - an easy-to-use web application that allows oil and hazardous chemical spills to be quickly reported under federal guidelines.
Success Stories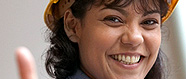 Over 16,000 facilities in Kansas have reported using our website application successfully since 2003.
See how the State of Kansas is using Tier II Online.